11/01-2023
8 years... wow!
Lots have changed. Somethings not. The comic? That changed too! The Evil Empire still exists. On webtoons! If this change is for good I guess it up to you readers to decide XD Anyway the journy continues.

Jedni


27/04-2016
I've made some comics! they will last untill 25th July.
In reality Imade tem a while ago... I just havn't got around to translate them till now. Anyway, enjoy!


23/11-2015
Done some site maintainance. Made comics to last every Monday untill week 45 (that is 2nd November all ye non Swedes). This is how I will update from now on, telling you how much comics is prepared, beacus I never now when I'll have time to make more. Next comic comes Monday, when I guess you'll find out weather everybody dies or not.


11/5-2015
I'm back from the Comic festival in Stockholm. As always it was fun and I met a lot of my friends. Right now I am super inspired and want to make all the comics!! Hope it lasts a while.

In other news I have recived two great pices of art and it makes me very happy (: Check it out;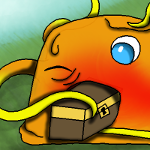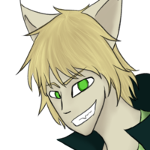 20/4-2015
Welcome back!
I am back in business, and as you might or might not know I have prepared comics so it will last through June, updating every Monday. By then I will probably have made more. If you want a quick recap on what's going on I recommend reading from the moment when they arrive on Ten Times Worse.
Enjoy!